Honda House Ariel Atom SRAs prepare for 2018 TRACK DAYS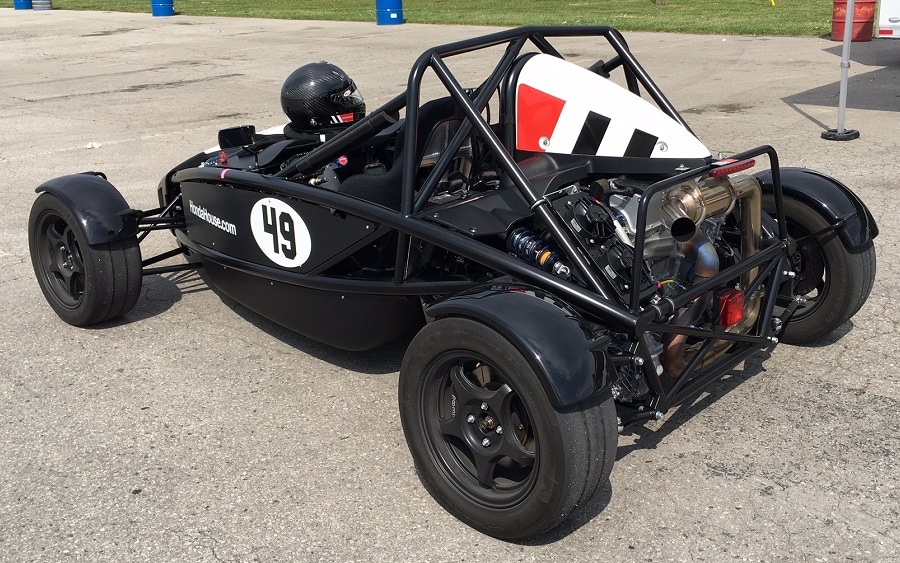 Powered by 2.4 Litre Honda Civic tuned to 230 HP
6 Speed Manual Honda Civic Transmission
You are invited for a Ride at Grand Bend Raceway in 2018
Indycar Long Beach Grand Prix 2017 - The Winner - Canadian James Hinchcliffe in his Powered by Honda Dallara.
James Hinchcliffe Wins the Long Beach Indy Car Grand Prix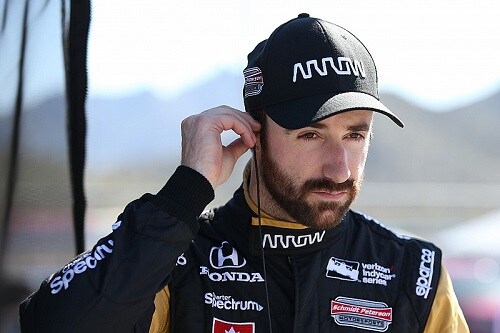 Get "On Track" in 2017 at Grand Bend Motor Speedway Car Lapping Events
How about a 6 Speed 17 Made in Ontario Honda Civic? We can even add a Honda "Track Pack" BFG Tire / Enkei Wheel package.  Drive to and from the Bend.
We have "Three Manual 6 Speed LX Civics in Stock" and On Special = FUN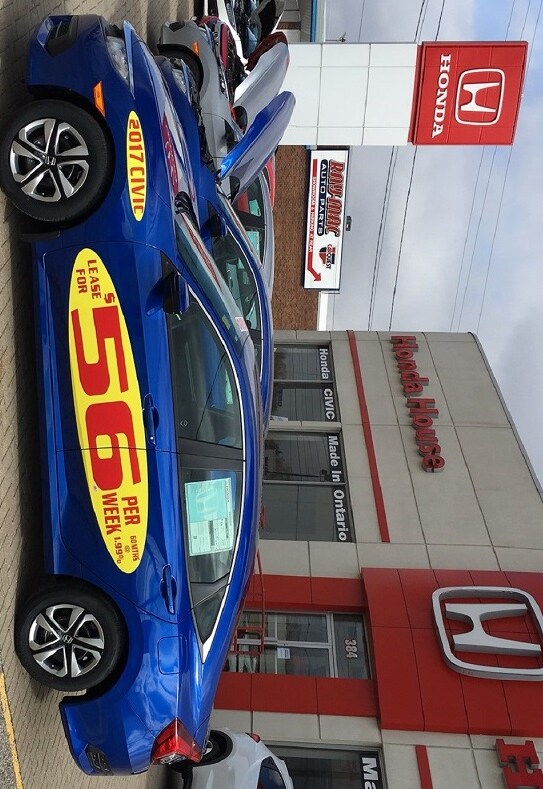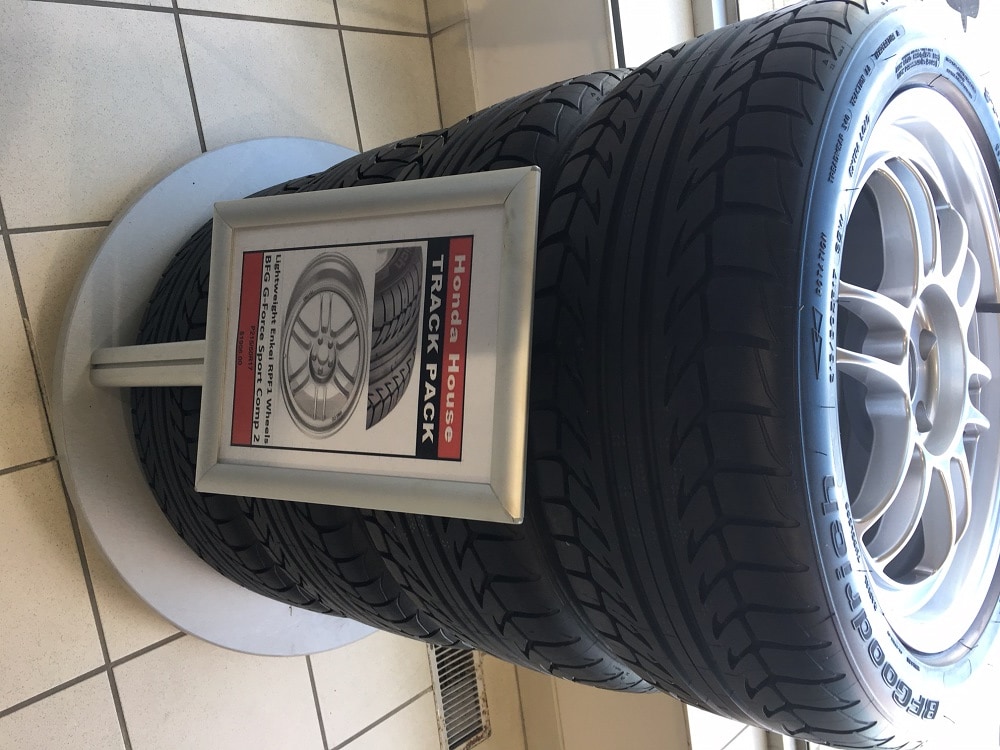 Honda House "TRACK PACK" - Have Fun with your Honda
Sebastien Bourdais goes from Last to First in his Powered by Honda Indy Car to win Season Opener in St Petersburg Florida - 7 Hondas finish in the Top 10,
Canada's James Hinchcliffe finishes 9th after leading before the first pit stop.
Mar 12, 2017
Rebounds from qualifying crash to win 2017 Indy car season opener
Dixon charges to third, last-lap pass nets fourth for Hunter-Reay
Honda drivers claim four of the top five, seven of top-10 finishing positions
ST. PETERSBURG, Fla. - Sebastien Bourdais and his Dale Coyne Racing team used a fast Honda and perfect race strategy to come from 21st and last on the starting grid to win Sunday's Verizon IndyCar Series season-opening Firestone Grand Prix of St. Petersburg.
A crash in qualifying on Saturday left Bourdais starting shotgun on the field at the green flag for the 110-lap event, but a series of passes and early caution flags saw him move to 12th after just 10 laps.  Another caution on Lap 25 - in the midst of scheduled first-round pit stops - presented him with a huge opportunity, and Bourdais was quick to take advantage, restarting in second and then passing for the lead on Lap 37.
From there, Bourdais was in control, leading 69 of 110 laps enroute to his 36th career IndyCar victory, moving him to sole possession of 6th on the all-time win's list.
In his return to Honda with Chip Ganassi Racing, Scott Dixon started from the outside of the front row and was running second to fellow Honda driver James Hinchcliffe in the opening laps. But both were caught out by not having pitted when the Lap 25 caution came out for debris on the circuit following contact between Tony Kanaan and Mikhail Aleshin. A combination of excellent fuel mileage and passes enabled Dixon to recover to third at the checkers.
Ryan Hunter-Reay was another comeback story on the day as he was forced to pit on the opening lap for a mechanical issue.  Fortunately, his Andretti Autosport team was able to make repairs while keeping Hunter-Reay on the lead lap, and he also benefitted from pitting prior to the Lap 25 caution. 
Hunter-Reay then moved through the field from 10th to pass teammate Takuma Sato for fourth place on the final lap.  For his part, Sato led two laps, as Honda drivers led all but 18 laps of the 110-lap event.
Hinchcliffe led 21 laps after starting third for Schmidt Peterson Motorsports and passing for the lead on Lap 6.  Having to make his first scheduled stop during the caution dropped him down the order, and he was unable to make significant gains in the second half of the contest.  He finished ninth as Honda drivers claimed seven of the top-10 finishing positions today. 
Rookie Ed Jones ably backed up his victorious Dale Coyne Racing teammate by rounding out the top 10 in his IndyCar Series debut.
Video recaps from this weekend's Honda Verizon IndyCar Series and Acura Pirelli World Challenge action in St. Petersburg are being posted on the "Honda Racing/HPD" YouTube channel. Produced by the Carolinas Production Group, the video packages can be found at: https://www.youtube.com/HondaRacingHPDTV.
The Verizon IndyCar Series next heads out west, to Southern California, for the Grand Prix of Long Beach, to be televised live on the NBC Sports Network at 4 p.m. EDT Sunday, April 9.
Sebastien Bourdais (#18 Dale Coyne Racing Honda) started 21st, finished 1st for his 36th career IndyCar victory: "This was probably the hardest race to recover. It's really hard to pass. Every time we come here, and it looks like we have a reasonable car. It was looking like a pretty good car and I just threw it away [in qualifying Saturday]. I just really didn't know what to do with myself. To turn that from [the problems of] yesterday into today, I just don't know what to say except 'thank you' to the guys. [It is very emotional] because it's the first one [win since joining Dale Coyne Racing and reuniting with many former teammates]. It's putting the band back together and you don't know if you'll have many more days like that."
Ryan Hunter-Reay (Andretti Autosport Honda) started 12th, finished 4th: "We definitely earned this one. We [pitted to repair] an engine calibration issue early, but stayed on the lead lap. To finish fourth today was just awesome. This DHL Honda team has done a great job all day. To fight back like that, I had to keep coming spot after spot -- really earning it, then at the end I got fourth from my teammate [Takuma] Sato. We had a lot of fun out there and it's great to be back into the swing of things. Hopefully, we can get the team back on the podium where we belong, but fourth place is a good start. This whole Andretti Autosport team has done a great job. We had some great pace, showed good promise.  I'm looking forward to the next race."
Art St. Cyr (President, Honda Performance Development) on today's race: "What a great way to start the season.  I'm extremely pleased with the way all the hard work from everyone at HPD and our partner teams was rewarded today.  Not only with the excellent victory from Sebastien Bourdais and his Dale Coyne Racing team, but also with the podium finish for Scott Dixon in Chip Ganassi Racing's return to Honda, as well as Ryan Hunter-Reay's charge back to fourth.  Indeed, the entire Andretti Autosport organization demonstrated its capability today with all four entries. Not to forget James Hinchcliffe's command of the opening stint.  This was a very encouraging start to the season for Honda.  Congratulations to everyone at HPD and our partner teams as we look forward to the rest of 2017."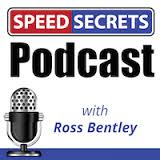 Join us On Track at Grand Bend Raceway - meanwhile:

Are you interested in Performance Driving? Want to Improve your Driving Skills?
I suggest you start reading Canadian Ross Bently's Books, visit the Speed Secrets Website and listen to Ross's Speed Secrets Podcast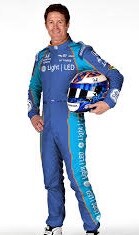 2017 Indy Car Season kicks off this Weekend
Chip Ganassi Racing now a Powered by Honda Team

Powered by Honda Indy Cars finish 1 - 2 on Texas Oval. Rahal nips Hinchcliffe for 5th Closest Indy Car Race ever!

Perfection from Marc Marquez at the Gran Premio Motul de la República Argentina
sees the Spaniard take his first win of 2016. Honda 1st and 3rd
Ontario Time Attack - Grant Galloway's Civic
Grant did some Track Days and now is taking the next step with his Civic SI that he bought at Honda House. He will run for the GT2 Title.
Before
After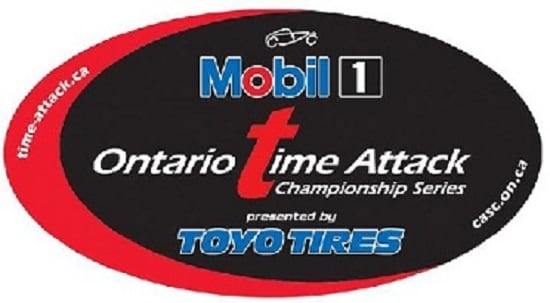 Castrol Honda CIVIC Wins 1st Race of 2016
World Touring Car Championship
Castrol Civic - a familiar combination
McLaren Honda - Vandoorne finishes 10th in F1 in Bahrain
Stoffel Vandoorne believes he showed what he can do in Formula 1 on his debut for McLaren in the Bahrain Grand Prix, and that scoring a point was a bonus.
Stepping in at short notice after Fernando Alonso was ruled unfit to race due to chest injuries from his massive Australian GP crash, GP2 champion Vandoorne had not tested the 2016 McLaren-Honda prior to Friday practice. He went on to outqualify team-mate Jenson Button and take 12th on the grid, then finished 10th after a combative race in the upper midfield.
"I think for my Formula 1 debut, I can be very happy with that," Vandoorne said. "Since the beginning of the weekend I felt very comfortable in the car. I'm just happy I didn't make any mistakes operationally, and to come away with a point is a bonus.
Rahal 5TH on IndyCar Arizona Short Oval
2017 1.5 Litre Turbo Civic - Coupe, Hatchback and Sedan will have Six Speed Manual Option.
It was announced at the New York Auto Show that the 10th Generation Civic 1.5 Litre Turbos will have a 6 Speed Manual Transmission option for  the 2017 Model Year. The CVT Turbo already rivals the 9th Generation Civic SI's performance numbers.
2016 Civic Rally Cross Coupe to compete in 16 Red Bull Global RallyCross Championship
Honda Civics finish First and Second in ST at Sebring
Sebring 2016 IMSA 12 Hour Endurance Race
Honda powered Prototype 2s Qualify First
Second - HONDA WINS!
Honda Powered P2 wins 24 Hours of Daytona AND 12 Hours of Sebring = 36 Hours!